JAMB, JAMB Offices in Nigeria, JAMB Offices in Nigeria 2018, JAMB Office Location in Nigeria, How to Contact JAMB for Solution of any challenge online. See more details below;
Many UTME candidate got triggered with diverse challenge opting day by day in their application process. Such as; Invalid JAMB reg. number, No result yet and lot of that.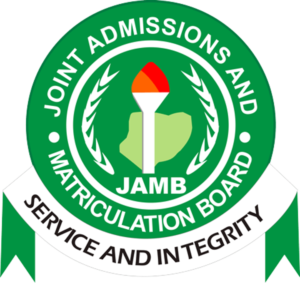 Are you facing difficulties in solving any of this challenges or wishes to report to JAMB office but don't know how to get started. It is to your concern that we have
compiled
the list of JAMB offices in Nigeria with their addresses and contact details.
JAMB Offices and their Locations in all 36 States.
JAMB NATIONAL HEADQUARTERS
JAMB NATIONAL HEADQUATERS
Bwari, ABUJA
P.M.B. 189, Garki, Abuja,
Nigeria.
PHONE: 08123658955, 08188840369, 07055520289
Websites
www.jamb.org.ng
www.jamb.gov.ng
E-mail: UTME2014.info@jamb.gov.ng
JAMB HEADQUARTERS ANNEXES
LAGOS
JAMB National
Headquaters
Annex Office
11 Ojora Road, Ikoyi, Lagos
P.M.B. 12748, Lagos, Lagos State.
Mobile No.: 08033209947
Tel: 01-2694751-2
Fax: 234-1-2694098
Email:lagos@jamb.gov.ng
lagos@jamb.gov.ng
LIAISON OFFICE FCT
JAMB Liason Office
4B254-6/264-8,
2nd Floor, Annex II
Federal Secretariat Complex,
Shehu Shagari Way, Abuja.
Mobile no. : Tel: 00-5238803
Fax: 234-9-5238803
Email:fct@jamb.gov.ng
KADUNA
JAMB National Headquaters
Annex Office
79, Tafawa Balewa Way,
P.M.B. 2200, Kaduna.
Mobile No.: 08036757123
Tel: 062-2640405, 215484, 241497, 241655
Fax: 234-62-240405
Email:kaduna@jamb.gov.ng
JAMB ZONAL OFFICES.
JAMB STATE OFFICES.
NORTH EAST
NORTH WEST
NORTH CENTRAL
SOUTH EAST
SOUTH WEST
SOUTH-SOUTH
What's your take on this? We believe this article was helpful, if yes, don't hesitate to share this information with your friends on Facebook, Twitter, Whatsapp and Google plus.