Checking JAMB Admission Status 2017 Online | JAMB Admission Status Checker.
JAMB Admission Status 2017… Joint Admission and Matriculation Board, JAMB admission status checking portal is now live. See more details below;
Tags: 2017/2018 JAMB Admission Status Checker, 2017/2018 JAMB Admission Status Checker for Free, Check JAMB Admission Status for Free Online 2017, How to Check JAMB Admission Status Online, JAMB, JAMB Admission Status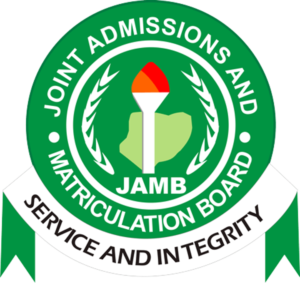 The Joint Admission and Matriculations Board (JAMB) has opened the portal for checking of admission status for the 2017/2018 academic session.
Normally, schools nationwide submits to JAMB their comprehensive admission list for verification. JAMB will then verify and upload the list of approved /successful candidates to the JAMB website before returning the approved list to schools who will in turn upload to their respective websites or paste same within the school campuses.




Checking JAMB Admission Status 2017 Online
UTME and Direct Entry candidates can now access their admission status from JAMB portal through the method outlined below.

How to Check Admission Status 2017 on JAMB Portal.
2). Login with the credentials( email and password) you created your jamb account with.
3). After successfully logging in, click on the options button ( the button with 3 dash) at the top of the page.
4). You'll see CAPS under the tag 'Admissions'. Click on it and you'll be taken to the CAPS page.
5). If the page only shows 'welcome', do not be discouraged. Just click on options on your mobile's browser and change the view of the page to 'desktop view'. This is why it's preferably to use a PC.
6). You'll see some options listed at the left-hand side. Click on 'Admission Status'.
7). It'll then bring your details.
If you've been admitted, you can either 'Accept admission' or 'Reject admission'
You may try the option below as well:
Visit Jamb admission status checker using the link http://www.jamb.org.ng/eFacility/
Ensure you still remember the email and password you used to create Jamb accountearlier.
Login to your Jamb profile with your username and password.
If you successfully login, your Jamb candidates dashboard (Home) will appear.
Scroll down to where you will see check admission status.
Click on Check Admission Status Menu.
You may be required to enter your examination year and Jamb registration number, else, your admission status for the current year will appear.
If you are admitted, go ahead to print your Jamb admission letter.
If it says No admission given yet, check back again as other batches of admission list will be released.
Done!
We can help you do this – Click here for more information.
IMPORTANT! It is important that you also check your name on your school official portal when it is released. Sometimes, you might see your name on Jamb portal and not see it on your school website.
Incoming Search
Jamb admission status checker 2017
How to check jamb admission status 2017 for free
We cherish your opinion and we look forward to it. Hence, If you have any question as regards Checking JAMB Admission Status 2017 Online, kindly scroll down to the comment section and we will respond in no time.
I believe this article was informative, if yes, don't hesitate to share this information with your friends on Facebook, Twitter, Whatsapp and Google plus.