2017/2018 NECO GCE Timetable | This Is NECO Nov/Dec. Timetable Here

2017/2018 NECO GCE Timetable | Final NECO GCE timetable is OUT !!! Access NECO original timetable from here. No cost. It's free. See more details below;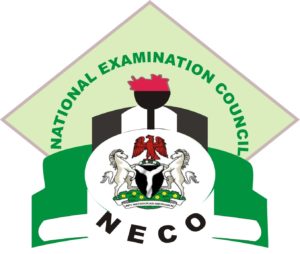 2017/2018 NECO GCE Timetable
National Examination Council (NECO) has released the timetable for 2017 General Certificate Examination (GCE) scheduled to commence on Monday, 30th October and end on Thursday, 7th December, 2017. The 2017 November/December examination, often referred to as NECO GCE, timetable is out.
2017/2018 NECO GCE Timetable
Following the announcement of the commencement of 2017 NECO GCE Online Registration, the National Examination Council (NECO) released the timetable for the examination.
NOTE:
Candidates should confirm the specific Venues for Oral French, Arabic and Stenography I & IV from NECO State Office where they are sitting for the
Candidates should come along with their Computers/Laptops for Stenography Paper I & IV to the specified
The Nigerian languages i.e. Hausa. Igbo and Yoruba include the Literature
Possession of GSM in Examination Hall is PROHIBITED.
BLIND CANDIDATES ARE TO SIT FOR THE EXAMINATION IN THEIR RESPECTIVE NECO STATE OFFICES AND MAKE USE OF THE SUPPLIED BRAILLE
THE ALBINOS AND BLIND CANDIDATES ARE TO BE GIVEN 30 MINUTES EXTRA TIME ACROSS ALL PAPERS.
Searches Related to 2017/2018 NECO GCE Timetable
2017/2018 NECO GCE Timetable
neco gce timetable 2017
neco time table 2017
download neco time table
neco timetable and specimen
neco examination question and answer
neco website
current neco gce time table
We cherish your opinion and we look forward to it. Hence, if you need us to feed you with more updated information at the right time about NECO 2017, kindly provide us your phone number and email Address in the comment box below.
What's your take on this? We believe this article was helpful, if yes, don't hesitate to share this information with your friends on Facebook, Twitter, WhatsApp and Google plus.